Diatonics are a lively and energetic band playing music fused from our musicians history of playing for many years in great bands such as The Committee Band , Random band, Gas Mark 5 and Tarrantella Ceilidh Band & Ben Moss & Laurel Swift, to name a few!
The back line of drums bass and guitars are driven by Rob Gifford, Jeff Dent and Tony Penneck (ex Committee Band) are fused with Derek Tarrant , James Sawyer on Melodeons and the wonderful Ben Moss on Violin.
The experience of our musicians bring an eclectic fusion of folk dance music creating a distinct style that will ensure that the dancing will be at its best.
All of the band have a heritage of dancing and playing in the Morris World!.
We regularly play at festivals and Ceilidh series around the UK
To bring this all together for the very best event we only work with the top ceilidh callers from across the UK.
Recent Quote " What a Great Ceilidh"
(John Heydon - Haddenham Ceilidhs Organiser)
Sidmouth Festival
Anchor Gardens Ceilidh 12:00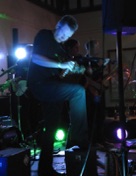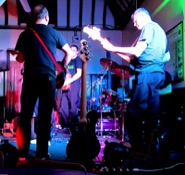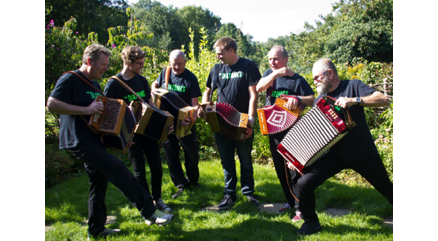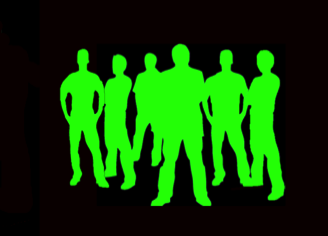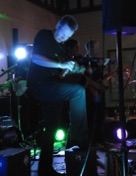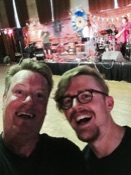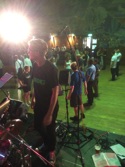 Sidmouth Festival
LNE Bulverton
23:00
DIATONICS will be performing at Sidmouth Folk Festival on 6th August at Anchor Gardens lunchtime Ceilidh (Caller Gordon Potts) and at the Bulverton Late night Extra (LNE) after 11pm on Tuesday 8th August (Caller Emma Wooders) and we will be performing at Towersey Folk Festival at the festival dance house on Sunday evening 27th August.